HP releases new inkjet printers
04/2011
The Officejet Pro 8000 and Officejet 100 Mobile are designed to be used by business and mobile customers.
HP has announced the release of two new printers for the business sector. The Officejet Pro 8000 Enterprise printer and Officejet 100 Mobile printer are designed to allow business customers to produce "professional-quality" documents, both in the office and on mobile devices.
The Officejet Pro 8000 Enterprise inkjet printer features built-in support for print management tools, cross-compatibility and an Energy Star certification for energy efficiency.
The printer also automatically prints two-sided, using 50 percent less paper, and has up to 80 percent less heavy than standard colour laser printers. It is also designed to support HP's ePrint Enterprise, which means the printer can be used on mobile devices and has speeds of 13 ppm black and 8.5 ppm colour. The Pro 8000 Enterprise uses high-capacity cartridges with individual pigment inks and is available worldwide for $199.
The Officejet 100 Mobile Printer serves as a compact printer containing a long-life lithium ion battery, which can print up to 500 pages on one charge. It has a built-in Bluetooth capability to connect to mobile devices and features a 50 sheet paper tray that can print up to 22 ppm black and 18ppm colour. The printer is available globally for $279.
"The mobile workforce and trends in telecommuting have altered the business landscape and technology requirements in recent years, and customer expectations have never been higher when it comes to printing," said Stephen Nigro, Senior Vice President of HP's Imaging and Printing Group.
"The HP Officejet value proposition is resonating with customers of all sizes, and HP has once again strengthened its industry-leading portfolio with reliable, high-performing inkjet solutions to help these customers succeed."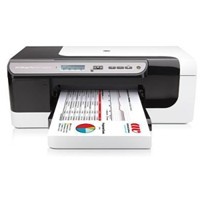 —<Recycler Magazine>