SPEED INFOTECH is pleased to announce the launch of a new range of remanufactured HP printer cartridge models; HP CN045A, HP CN046A, HP CN047A, HP CN048A, HP CN049A, HP CN050A, HP CN051A, HP CN052A.

The HP950 and HP951 remanufactured specification offers, a high-performance Static Control chip, and an XL variant.

The XL versions will be dispatched with 80ml of Inktec black pigmented ink and the XL colour models C/M/Y will be supplied with 25ml pigment ink.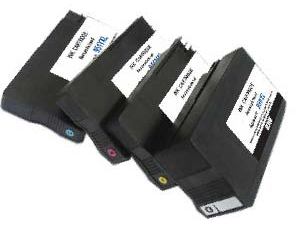 Page count guidance notes, based on ISO test page of 5%; Black XL 2500 pages, C/M/Y XL 1500 pages, Black 1100 pages, and C/M/Y standard 700 pages.

We will also offer, to applicable markets a new compatible version of the HP950 and HP951.

All cartridges are available in bulk, white or colour box, or private label packaging as required.

Please contact our sales team at promotion@speed-china.com for immediate availability, terms and prices.


Speed Infotech Holdings Limited.
7/F,Building 8,Lane 658,Jinzhong Road,Shanghai, 200335,P.R.China
Tel: 0086-21-51087299 Fax: 0086-21-33600750 www.speed-china.com